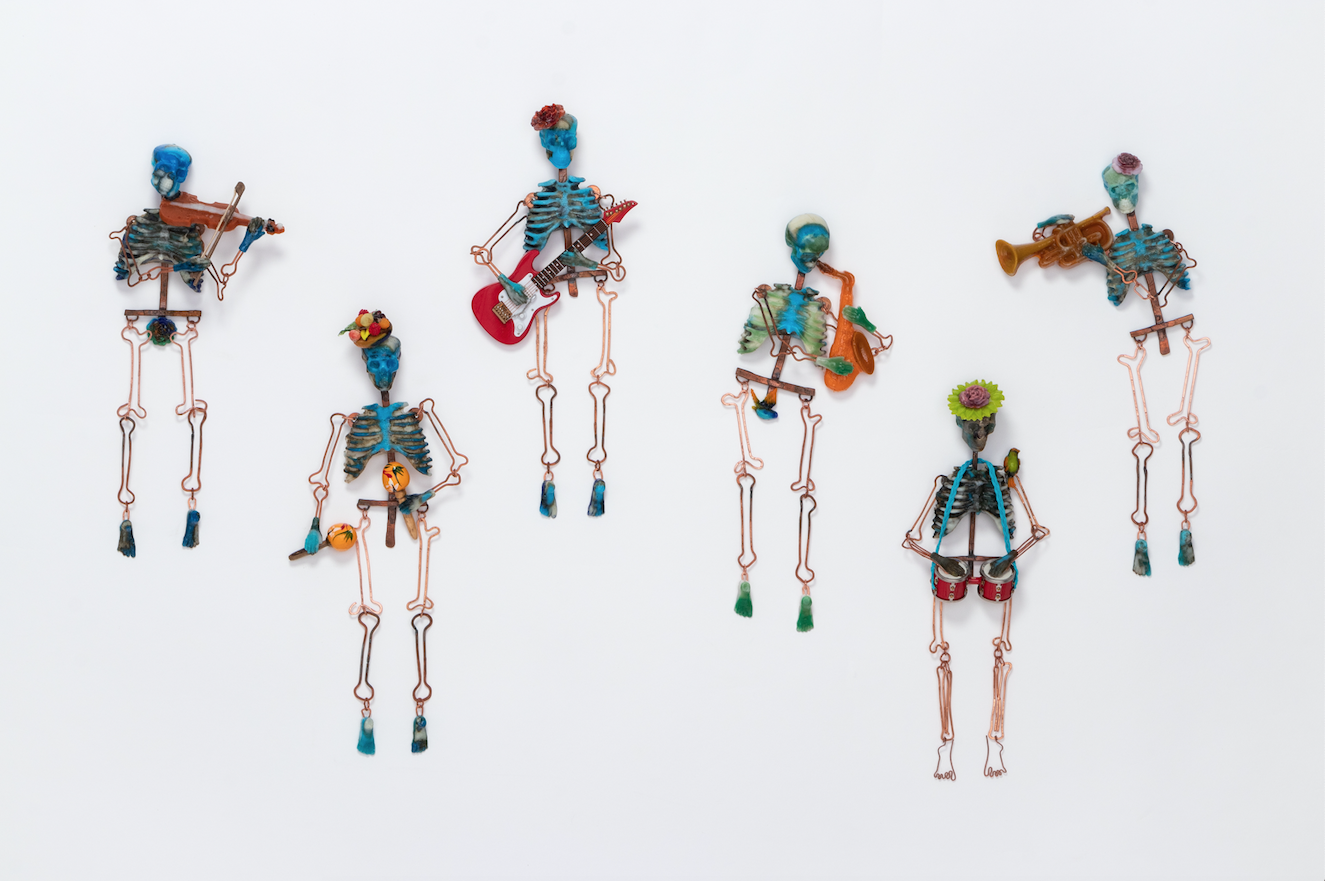 Skeleton Band:
trumpet, saxophone, violin, red guitar, black guitar, drums, maracas, keyboard
Dimensions: 11″ x 4″ x 2″ approx. each
Materials: cast glass, copper wire, miniature insturments both created by me, and found in Nashville, Tenn.
Description:
These band members are a nod to the Day Of The Dead tradition. I created these players after spending 10 days in Oaxaca, Mexico during Dia De Los Muertos festivals. I love this concept of honoring the dead with happy celebration.